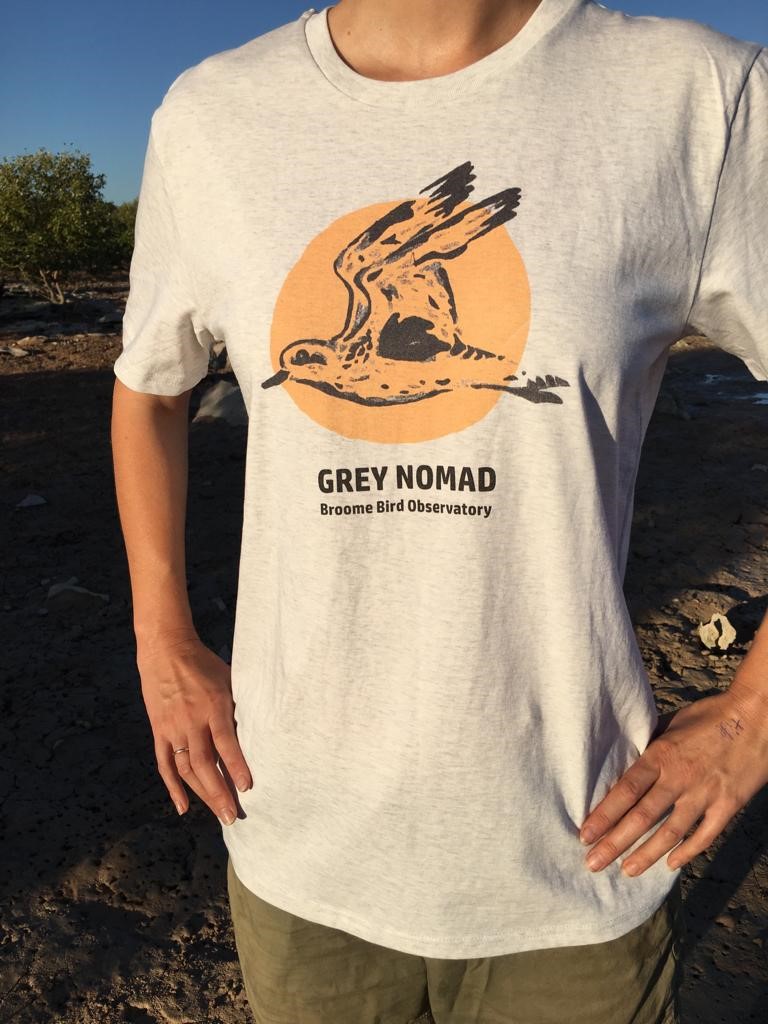 Grey Nomad
Majestically traversing continents. Diagnostic grey plumage. Flocks descending on Broome in order to feed and relax…The Grey Plover is a migratory Shorebird in Roebuck Bay.
Celebrate them with a shirt for the Grey Nomad in your life!
Please see sale sizing details in the sizing guide
We find our stock fits smallish - please see the sizing guide to double check your size!
100% organic cotton