The activities of the Broome Bird Observatory are all ultimately aimed at the conservation of the migratory shorebirds which traverse the East Asian-Australasian Flyway and visit Roebuck Bay each year. We do so not only for the intrinsic value of these birds but also for the roles that they play in the environment and the power that they have to enrich the lives of humans, who can draw so much inspiration from even a superficial understanding of them.
We understand the best approach to conservation calls for education, research and celebration. These are the core activities of the Broome Bird Observatory.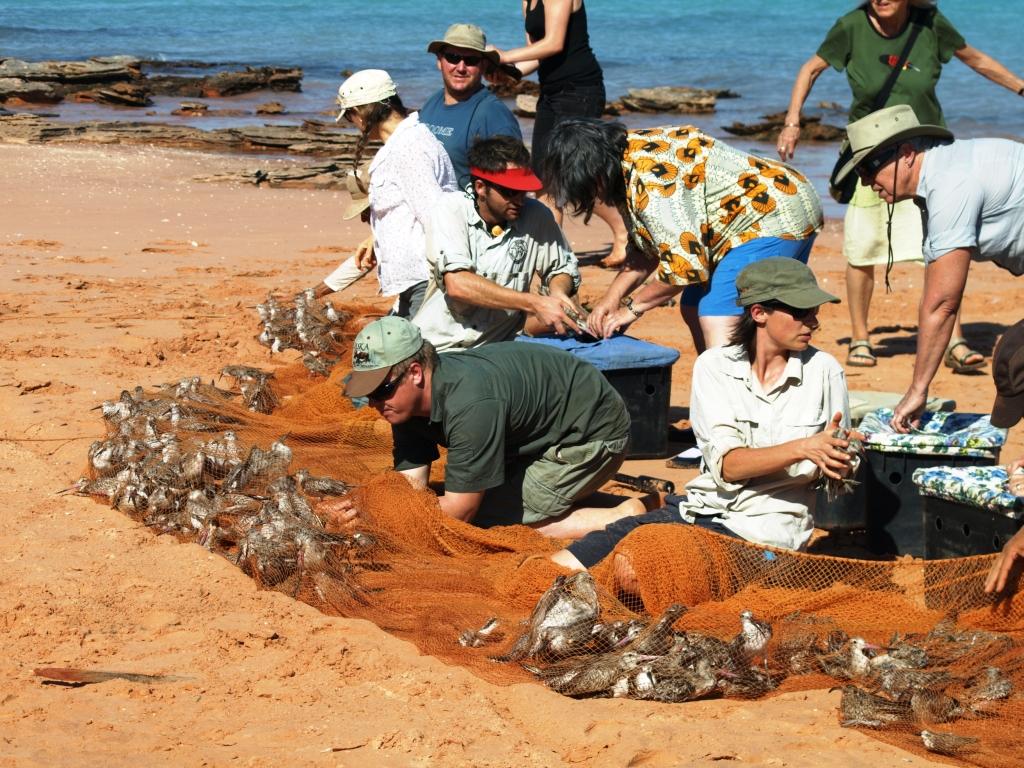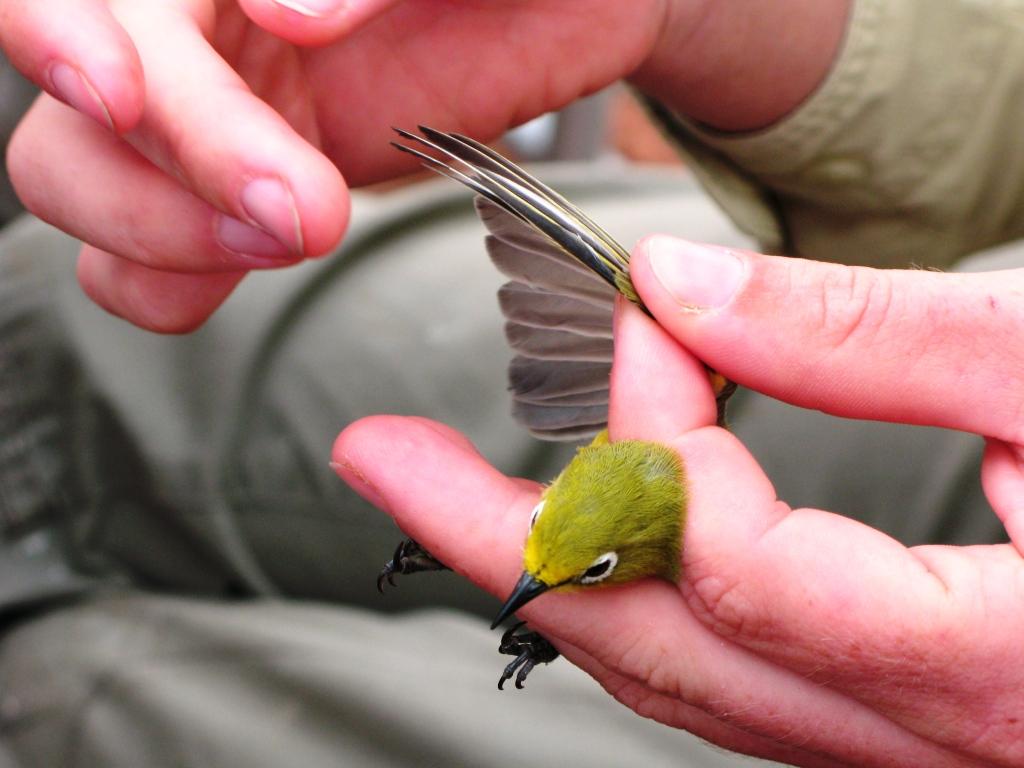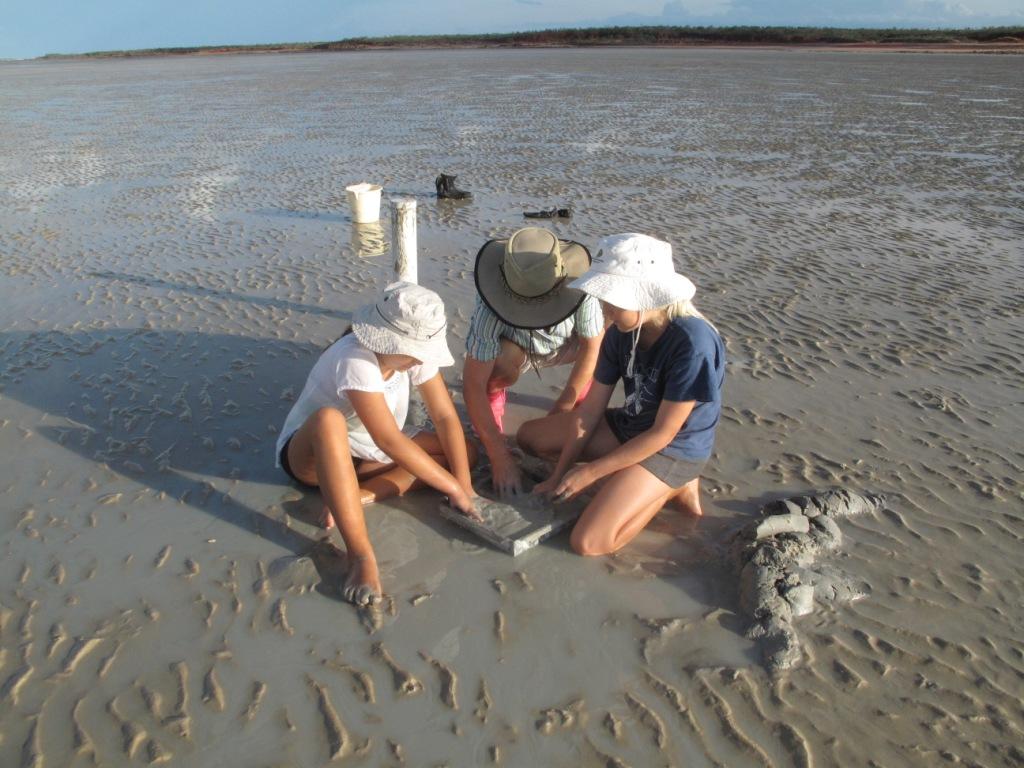 The Broome Bird Observatory facilitates, supports and/or assists with a range of research projects on migratory shorebirds and the local environment. These have local and global implications and outcomes.
We partner with local groups and individuals, national research efforts and international research workers as well as working with our parent body, BirdLife Australia, and through them, BirdLife International. These efforts include facilitation of research activities, such as:
The annual Australasian Wader Study Group NW Australia Expedition & Study Tour

Regular cannon-netting programs for tagging, monitoring and tracking shorebirds conducted by the Global Flyway Network and NW Australia Wader Study Group

Regular shorebird counts to assist with understanding the patterns of diversity and abundance of shorebirds on Roebuck Bay and beyond

Cannon-netting shorebirds and fitting them with tracking devices under the auspices of the US Geological Survey

Monthly small scale collections of benthic organisms in the mud at specific sites on Roebuck Bay for the Royal Netherlands Institute for Sea Research (temporariliy on hold)

Irregular large scale surveys of the benthic organisms on Roebuck Bay for the Royal Netherlands Institute for Sea Research
Engaging birdwatchers and the wider community
We also run a range of courses, workshops and tours for people ranging from tourists who visit Broome, to seasoned birders looking for specialities and birding enthusiasts who seek to extend their knowledge of migratory shorebirds. As a member of BirdLife Australia we work with them to raise the profile of shorebirds and conservation as part of a cohesive national and international enterprise.
Working with other NGOs
The Broome Bird Observatory is also represented on the Roebuck Bay Working Group, a Non-Government Organisation made up of over 50 parties with an interest in maintaining Roebuck Bay as one of the world's richest and abundant marine and wetland locations.
Making your donation
To maintain these important activities requires a great deal of resources. You can assist by making a Tax Deductible Donation to BirdLife Australia and earmarking that donation for the Broome Bird Observatory in the comments section. Your donation will assist us in maintaining our site infrastructure and in the repair or replacement of essential equipment such as mist nets, telescopes, binoculars, vehicles and technical instruments.
Donations of $2 or more are tax deductable

Donations can be made directly to Birdlife Australia by calling the Supporter Services team on 1300 730 075 or +61 3 9347 0757 or by pressing the button below
Thank you for your support!